Narrator:
Evans, Jack
Record ID:
2007.1.28
Interviewer:
Gildemeister, Jerry & Madden, Tom
Interview Place:
La Grande, OR
Transcriptionist:
Pilling, Heather
Abstract:
This interview contains memories related to a wide range of subjects, some of which include: A large variety of architectural references, pioneers and the Oregon Trail, Native Americans, World War I, and numerous local places and features.

The first interview was conducted specifically for information relevant to the Grande Ronde watershed. This was done in January, 1998. Subsequent interviews were done in 2003 on February 12 and 29, March 18, and September 22.

Look for more IMAGES in the EDITED transcription.
Audio:
People:
Alger, Horatio
Arnold, Green
Ashby, H.N
Bacon, Dr.
Baker, K.G.
Baker, Lafeyette C.
Bennes, John
Bohnenkamp, W.H.
Brown, Ben
Bushnell, Nettie
Carnegie, Andrew
Chaplin, Daniel
Cody, Buffalo Bill
Coggan, George
Conkey, Charles
Conkey, Mrs.
Deal, Robert
Douglas, David
Eastlake, Charles
Eccles, David
Evans, Jack
Foster, Fred
Fox, Charles
Geddes, Bill
Grass Man, David Douglas
Johnson, Lee
McComas, E.S.
Meacham, Harvey
Miller, Charles
Moliter, Dr.
Morris, Robert
Newlin, Ferdinand
Nibley, Charles
Ogden, Peter Skene
Oliver, Emery
Palmer, Joseph
Pyle, Jim
Richardson, Dr.
Slater, James D.
Slater, James H.
Slater, Robert
Sommer, Aaron
Sommer, Daniel
Sommerville, Alexander
Stange, August
Steele, R.M.
Steincamp, E.D.
Thornton, Calvin
Villard, Henry
Whirlwind, Charlie
Whirlwind, Chief
Subjects:
Agriculture
Animals
Architecture
Brick industry
Camps
Churches
Construction
Courthouses
Creeks
Depots
Drugstores
Emigrants
Farming
Farms
Fences
Fire
Floods
Freeways
Gold rushes
Grain elevators
Great Depression
Homes
Hospitals
Hotels
Houses
Immigrants
Lakes & ponds
Libraries
Locomotives
Lumber industry
Mills
Mining
Mountains
Native Americans
Newspapers
Parks
Philanthropy
Pioneers
Railroad depots
Railroads
Roads
Sawmills
Schools
Snow
Stagecoaches
Stores & shops
Streets
Timber
Trails & paths
Trains
Trappers
Wagon trains
World War I
Search Terms:
1st train
Adams Avenue
Alcohol
Alder
Alicel
Alkanet root
Arizona
Arsenic
Auburn
Baker City
Balloon—frame
Baptist Church
Barlow road
Battle of Grande Ronde
Bay window
Bibliography
Big Creek and Telocaset Railway
Blue Mountain
Blue Mountain Times
Blue Mountains
Boise Cascade Lumber Company
Bowman—Hicks Lumber Company
Brackets
Branch lines
Brick yard
Brigades
Brooks'
Brothel
California
Camp One
Carper's Business School
Cass Valley Scenic Railway
Catherine Creek
Cattle
Cayuse Tribal Nation
Cherokee tribe
Chief Whirlwind
Chinese
Civilian Conservation Corps
Classical design
Colonial Revival style
Colonnades
Columns
Confederated tribes
Copi—Copi
Corinthian
Cornice
Corps of Engineers
Court Avenue
Craig Mountain
Deal Canyon
Depot Street
Dodson
Doric
Drunkenness
Eastern Oregon College
Eastern Oregon Normal School
Eastern Oregon University
Edwardian style
Elevator
Elgin
Elks Lodge
Elm Street
English language
Enterprise
Episcopal Church
Federal design style
Fir Steet
Firestop
First settlement
Five Points
Flora
Flour mills
Foley Hotel
Fort Walla Walla
Fox Hill
French language
Friezes
Fur
Furniture
Geiser Grand Hotel
General store
Gothic style
Government road
Grande Ronde
Grande Ronde Canyon
Grande Ronde Hospital
Grande Ronde Valley
Granite
Great Northern Railway Company
Greek Revival style
Hilgard
Hilgard Junction
Hot Lake
Hudson's Bay Company
Hulsey and Mahafee drugstore
Hunter and Fox Mill
Huntington
I—84
Imbler
Imperial Cafe
Indians
Ionic
Island City
Island City Mercantile and Milling Company
Italianate design
Jefferson Avenue
Jensen family
Joseph
Kamela
Kansas City
La Grande Lumber Company
La Grande's Old Town
Ladd Canyon
Land claim
Laudanum
Lawrence's Jewelry
LDS
Lester Real Estate house
Logwood extract
Lone Pine Lumber Company
Long Branch cafe
Lookingglass Creek
Los Angeles
Lostine
Mack and Sons
Main Avenue
Mansions
Masters—Ewoldt Lumber Company
Meacham
Meacham Brothers
Mercuric chloride
Mergenthaler's machines
Mesker Brothers
Mesker Brothers' Metal Fronts
Methodist Church
Midwives
Mill Creek
Miller's Home Center
Millinery
Mitchell & Lewis Company
Moats family
Molitor house
Montana
Morgan Lake
Mormon Tabernacle
Mt. Emily Camp
Mt. Emily Lumber Company
Mt. Harris
Mullan Trail
Myers
National Register of Historic Buildings
Native American population
Native American traders
New Mexico
New Town
Nez Perce Tribe
Nibley—Mimnaugh Lumber Company
North Powder
Observer building
Ochoco country
Odd Fellows building
Old Town
Omaha
Opium
Oregon Historical Society
Oregon Railway and Navigation Company
Oregon Short Line
Oregon Trail
Oriel
Oro Dell
Oxen
Pacific Company
Palladian windows
Palmer Lumber Company 31
Paper
Parapets
Paregoric
Park Avenue
Pediment
Pendleton
Perry
Phoenix Building
Place of Cottonwoods
Plinths
Pondosa
Portland 7
Pre—Raphaelites
Prineville
Pumpkin Ridge
Pure Food and Drug Act of 1906
Pyle's Canyon
Queen Anne style
Ralston building
Ramo Flat
Red—topped grass
Register of Public Lands
Renaissance Revival style
Riveria School
Riverside Park
Rogers building
Romanesque Revival style
Rosetti
Russian olive trees
Sagebrush
Salem
Sanborn fire insurance atlases
Shay engine
Single—wall
Slater Building
Sloughs
Snake River
Snakes Tribe
Sommer Hotel
Sommer house
Spanish flu
Spout Springs
Spring Creek
Spring Street
St. Louis
Stage road
Stange house
Starkey
Steward Block
Street scene
Summerville
Summerville Annotator
Surveyor
Table Mountain
Texaco
The Castle
The Dalles
The Mountain Sentinel
The Observer
The Sentinel
The Wallowa News
Ties
Tinsmith shop
Toll road
Traders
Train tracks
Tuberculosis
Turrets
Umatilla County
Umatilla Tribe
Union
Union County
Union Pacific Railroad Company
Valley of Peace
Van Petten's lumber yard
Veranda
Victorian style
Walla Walla
Walla Walla River
Walla Walla Tribe
Wallowa
Wallowa County
Walnut Street
Washington Avenue
Weiser
Wenaha Lumber Company
West Jacobson building
Whirlwind Remedies
Wilkinson's Mill
Willow
Windbreaks
Wooden town
Yellow journalist
PDF File Attachment:
PDF File Attachment:
Click to Enlarge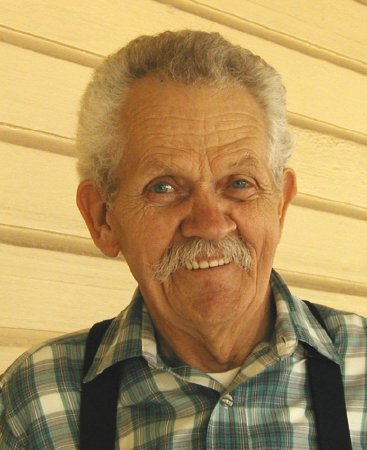 Jack Evans, 2003