Narrator:
Frederick, Dr. Joseph
Record ID:
2007.1.80
Interviewer:
Smith, Eugene
Interview Place:
La Grande, OR
Transcriptionist:
Pilling, Heather
Abstract:
This interview contains memories largely related to the medical field, both the education requirements for becoming a doctor, and working as a doctor. Dr. Frederick was also involved in the Rock Hound's Club, and he was drafted and served as a 2nd Lt. during World War II.

Look for more IMAGES in the EDITED transcription.
Audio:
People:
Detrick, Gene
Frederick, Dr. Joseph
Gregory, Dr.
Gunderson, Mr.
Hahn, Dr.
Hall, Dr. Richard
Hoxie, Les
Lewis, Dr. Howard
Phy, Dr.
Stoddard, Dr. David
Subjects:
Alcoholism
Allergies
Betting
Biology
Black Americans
Blood
Breasts
Brothers
Cadavers
Cancer
Canneries
Cardiovascular system
Charts
Cigarettes
Climate
Clinics
Clubs
Deafness
Dentistry
Dissections
Doctors
Draft
Druggists
Drugs
Drugstores
Education
Examinations
Executives
Family
Farmers
Finance
Fire
Fishing
Fog
Football
Forestry
Frogs
Gambling
Games
Garbage collecting
Geology
Golf courses
Gonorrhea
Graduates
Hearing aids
Hospitals
Human body
Illnesses
Insurance
Laboratories
Languages
Litigation
Marriage
Medical buildings
Medical care
Medical education
Medical offices
Medical schools
Medicine
Moonshine stills
Mountains
Native Americans
Nuns
Nurses
Nursing
Obesity
Offices
Organs
Parks
Patients
Penicillin
Petrified wood
Pharmacies
Pharmacists
Phones
Physicians
Pneumonia
Politics & government
Prison hospitals
Prisons
Prohibition
Ranchers
Recreation
Salesmen
Sawmills
Schedules
Schools
Sewers
Sex
Sexually transmitted diseases
Sisters
Sleeping
Smoking
Sons
Streets
Sugar
Surgery
Syphilis
Taverns
Timber
Trains
Tuberculosis
Urination
Vomiting
World War II
X—rays
Search Terms:
2nd Lt.
Agates
Alcohol
Ancillary tools
Arteries
Asthma
Blood pressure cuff
Breathing
Bronchial tubes
California
Cardiac
Catheter
Cholesterol test
Degree
Diagnosis
Doctor's bag
Doctor's coat
Ear ringing
Eastern Washington
Electrocardiogram
Foreign language
Gekeler Lane
General practitioners
Genetics
Grande Ronde Hospital
Grande Ronde Valley
Gynecology
Headaches
Hematology
Hot Lake Sanitorium
Indians
Industrial
Intermship
Internal medicine
La Grande
La Grande Clinic
Lab coat
Longview WA
Lungs
Medication
Meniere's Syndrome
Mentor
Migraines
Mormon church
Nasal spray
Nebulizer
Nerves
Ob/gyn
Obstetrics
Olympia, WA
Orthopedics
Partners
Payless Drug Store
Pediatrician
Pelvis
Peppermint
Phillip Morris
Physicals
Playboy
Poliomyelitis
Portland
Practice
Procedures
Prostate
Puyallup, WA
Red Cross Drug
Rock Hound's Club
Rocky Butte
Seattle, WA
Short of breath
Smog
Spokane, WA
St. Joseph Hospital
Stanford University
Stethoscope
Sundays
Surgeon
Swamper
TB
Throwing up
Tonsils
Tuition
Union County
University of Oregon
Urinalysis
Urinary tract
Urologist
Veins
Walla Walla, WA
Washington
Washington State College
White coat
PDF File Attachment:
Click to Enlarge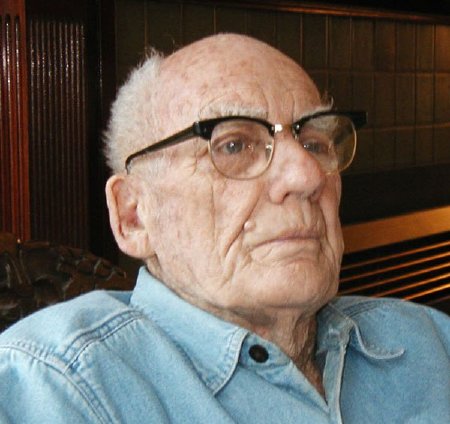 Dr. Frederick, 2003